St Cloud Real Estate Inspections Neednt Spark Jitters
As worrisome physical symptoms go, house inspection jitters should not be worrisome in the least. Neither St. Cloud home buyers or their counterparts (St. Cloud home sellers) need be troubled if they find themselves awaiting the house inspector with mounting anxiety: these are perfectly normal symptoms. My advice echoes HGTV's prescription for a "Drama-Free Real Estate Rx"—in their words, "Don't Freak Out."
The utter normalcy for pre-inspection jitters is indisputable—as is their cause. If you are the seller, you can be perfectly satisfied that you have done everything possible to ensure that your St. Cloud home is in tip-top shape, and yet be aware that some totally unknown malady (that only a sharp-eyed house inspector could ever uncover) might be lurking. If you are the buyer, you've found the house you've been searching for, but know that all the plans you've set into motion could be derailed by some unanticipated dire structural finding.
With so much on the line, the house inspection is usually viewed as the last possible monkey wrench that could be thrown into the works of the deal. Jitters are appropriate.
The prescription for real estate inspection jitters is to realize that although deal-killing inspections are certainly possible, they aren't all that likely. The reason is that almost any set of negative findings can be dealt with rationally: in terms of dollars and cents. Your St. Cloud real estate agent (hopefully me!) is expert at doing away with post-inspection jitters. If the problems are so minor that they don't bother the buyer, the jitters disappear all by themselves.
If more major items are in play, contractor bids can be gathered and compared, and the probable costs factored into a renegotiation which results in a deal that seems fair to all. The most frequent result is the calm knowledge that the house inspection jitters were quickly put to rest via a mature and rational solution: freak-out not warranted.
Helping buyers and sellers appraise the results of St. Cloud real estate inspections is only one part of how I can help you when it comes to the very important project of buying or selling St. Cloud properties. I hope you'll consider giving me a call!
Five Locations to Serve You!!
St.Cloud (320)-259-4554
Litchfield (320)-298-1140
Hutchinson (320)-455-9127
Milaca (320)-983-3555
Maple Grove (763)-565-2000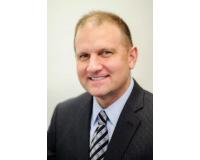 Author:
Noel Johnson
Phone:
320-980-3100
Dated:
October 11th 2017
Views:
308
About Noel: Passion for investing in real estate brought me to create Premier Real Estate Services in 2002. Ten ...